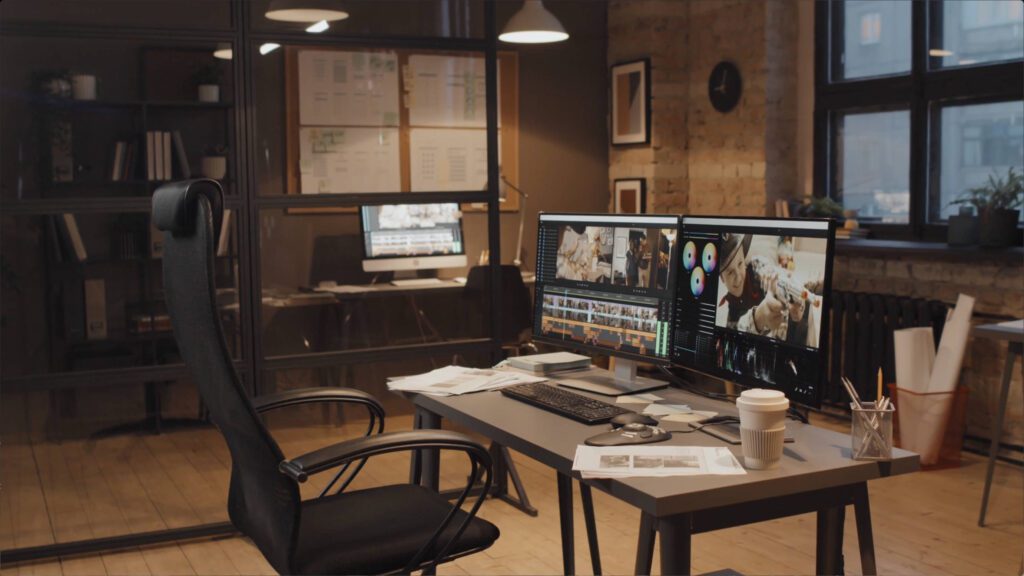 Introduction
Whether it's for a corporate presentation, an epic product launch video, or an engaging social media campaign, the process of choosing the right video production package can be a daunting task. Don't worry, though – we're here to demystify the process and help you understand how to make the best choice for your unique project. Let's jump right in!
How to Choose the Right Video Production Package for Your Project
If you've ever found yourself asking, "How do I choose the right video production package for my project?" you're not alone. The answer begins with understanding your specific project needs. Let's look at what you need to consider:
Understand Your Project's Scope
Understanding the scale of your project is vital. Are you looking to produce a short promotional video or a full-length feature film? Your choice should align with the complexity and duration of your project.
Identify Your Audience
Who will be watching your video? Identifying your target audience can guide the style and content of your production.
Define Your Budget
While it's tempting to go for the most affordable package, it's crucial to strike a balance between cost and quality.
Check Portfolio and Reviews
Always look into the company's past work and reviews to gauge their capabilities and reliability.
Types of Video Production Packages
Here is a simplified 3-tier system.
1. Basic Packages
Basic packages are suitable for small-scale projects, typically involving one camera setup and minimal editing. These are ideal for quick social media clips or basic product demonstrations.
2. Standard Packages
A step up from the basic package, the standard package usually includes multiple cameras, lighting setup, professional sound recording, and more advanced post-production editing. This is a fantastic choice for corporate videos or events.
3. Premium Packages
For those with no budget constraints, premium packages offer the best of the best. They often include top-tier equipment, multiple shooting days, a larger crew, and comprehensive post-production services. These packages are suitable for high-end commercial projects or feature films.
Assessing Your Video Production Needs
Having an idea of what you want to achieve with your video project is half the battle won. What message are you trying to convey? What emotions do you want to elicit? Knowing your needs can greatly streamline the process of choosing the right video production package.
Considering the Cost of Video Production
Understanding the cost breakdown of video production is crucial. It generally falls into three categories: pre-production (planning, scriptwriting, location scouting), production (shooting the video), and post-production (editing, sound mixing, colour grading). Be sure to factor all these into your budgeting.
Company Reputation: An Important Factor
Company reputation is a significant factor to consider. Reviews and testimonials can provide valuable insight into the professionalism and reliability of a company.
Experience and Specialisation
Consider the company's experience and specialisation. Do they have experience in your specific industry or type of video? If so, they might be a perfect fit for your project.
Getting the Most from Your Video Production Package
After choosing your package, make sure to communicate your vision effectively to the production team. A well-understood vision can lead to a successfully executed project.
A Final Note: Video Production Packages: A Spectrum, Not a Three-Tier System
It's crucial to realise that the categories of 'Basic', 'Standard', and 'Premium' we've talked about earlier aren't set in stone. These labels, while useful, are more of a broad-brush approach to understanding the different levels of sophistication, complexity, and cost that can come with a video production package. They represent a general trend, a presumption if you will, rather than a rigid classification system.
The actual nitty-gritty of what's included in each video production package varies dramatically, with each production house offering their unique combinations of services and price points. Depending on the particular demands of your project, these packages can be tweaked, customised, or even reimagined entirely. In some cases, you might find more than three levels of packages, or even entirely bespoke services to match your project's exact specifications.
So, the 'three-tier' concept is more like a guidepost – a handy starting point for your journey to choose the right video production package. The real world, as we know, is often a lot more nuanced. Each project has its own story, its own flavour, and its own demands – and it's your job to pick the right tools to tell that story in the most compelling way possible.
In that vein, it's absolutely vital to have a detailed conversation with your potential production house. Discuss your vision, your needs, your constraints, and your dreams. Let them guide you through their offerings, helping you understand what each package includes, and more importantly, what it can achieve.
As we've said before, the best package isn't the most expensive one or the one with the longest list of features. It's the one that fits your project like a glove – meeting your needs, aligning with your budget, and ultimately, helping you tell your story in the most impactful way. And finding that perfect fit might involve thinking outside the 'three-tier' box.
In conclusion, don't be hemmed in by presumptions or preconceptions. Every project is unique, and it deserves a video production package that recognises and celebrates that uniqueness. Be bold, be creative, and be ready to explore the exciting spectrum of possibilities that video production has to offer. The perfect package for your project is out there – and with a bit of exploration, you're sure to find it.
FAQs
What is the most important factor in choosing a video production package?
There isn't a one-size-fits-all answer. It depends on your project's specific needs, your budget, and the production company's expertise and reputation.
Are more expensive packages always better?
Not necessarily. The best package is one that suits your project's needs and budget.
Can I customise my video production package?
Many video production companies offer customisable packages to suit your unique needs.
What if my video project exceeds my budget?
It's always wise to discuss this with your chosen production company. They can often work with you to adjust elements of your project to fit your budget.
Should I choose a package based on the company's portfolio?
A company's portfolio provides insight into their capabilities and style. If their past work aligns with your vision, they could be a good fit.
Can I negotiate the cost of a video production package?
Prices can often be negotiable. It's always worth asking!
Conclusion
Choosing the right video production package for your project doesn't have to be a herculean task. With a clear understanding of your project's needs, a well-defined budget, and a focus on the video production company's experience and reputation, you can make an informed decision. Remember, the key is to find a package that aligns with your vision and project needs. Here's to creating engaging, impactful videos!
============================================
Let's Take Your Video Marketing to the Next Level
Ready to turn your video marketing dreams into reality but not sure where to start? We're here to help! Whether you're brimming with ideas or need a little nudge in the right direction, our team of seasoned professionals is always on hand to guide you through the maze of video marketing.
Remember, every great idea starts with a conversation. So, let's get the ball rolling! Click here to get in touch with us. Let's join forces and create a video marketing plan that not only fits your budget but also takes your business to new heights. Because at the end of the day, your success is our success. So, let's make it happen, together!