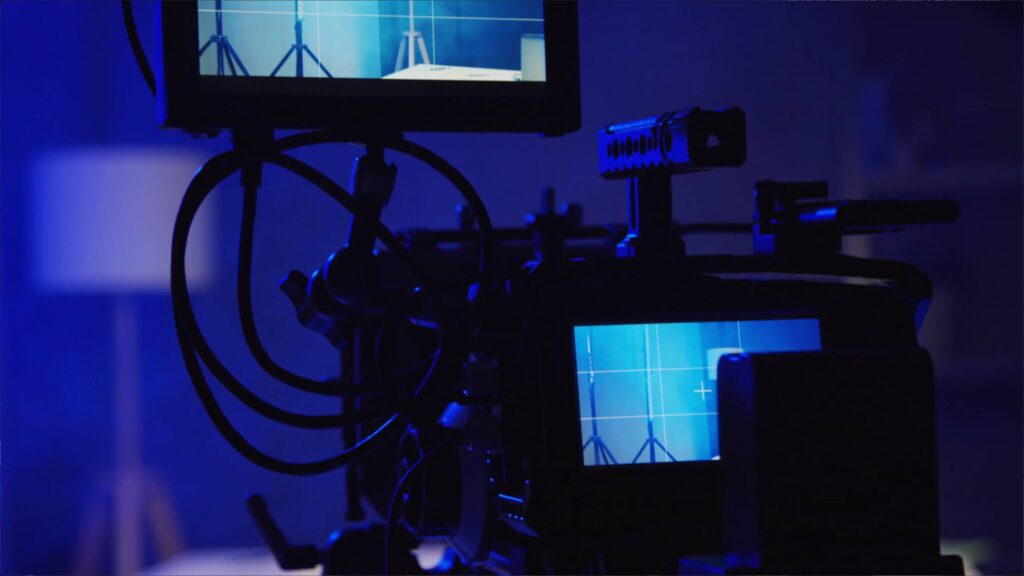 Introduction
Are you seeking a top-notch video production company in Hertfordshire? The power of visual storytelling cannot be underestimated in today's digital age. Whether you're a business owner, marketer, or creative professional, a well-produced video can significantly enhance your brand's message and engagement. In this article, we will provide you with expert tips and guidance to help you make an informed decision when hiring the best video production company in Hertfordshire. From defining your goals to assessing experience and creativity, we've got you covered. So, let's dive in and unlock the secrets to finding the perfect partner in Hertfordshire for your video production needs.
What to Look for in a Video Production Company
Finding the perfect video production company may seem like a daunting task, but with a clear understanding of what to look for, you can streamline the process and make an informed decision. Here are some key factors to consider:
1. Experience and Expertise
When it comes to video production, experience matters. Look for a company that has a proven track record and a portfolio showcasing their previous work. Check if they have expertise in the specific type of video you require, whether it's a promotional video, corporate video, or event coverage.
2. Quality of Work
Pay attention to the quality of the videos produced by the company. Are they visually appealing? Do they have a professional look and feel? High-quality videos are essential in capturing the attention of your audience and conveying your message effectively.
3. Client Testimonials and Reviews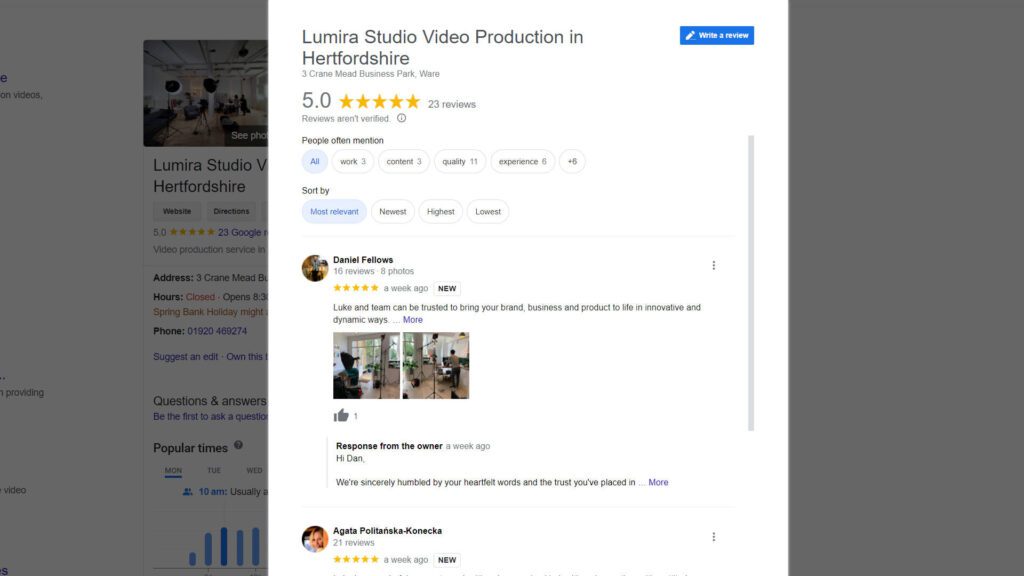 Take the time to read client testimonials and reviews about the video production company. This will give you insights into their reputation, customer satisfaction, and the overall experience clients have had with them. Look for companies with positive feedback and happy clients.
4. Creative Approach
A great video production company should have a creative mindset and the ability to bring innovative ideas to the table. They should be able to understand your vision and translate it into a compelling video that resonates with your target audience.
5. Equipment and Technology
The video production company you choose should have access to the latest equipment and technology. This ensures that they can deliver high-quality videos with crisp visuals, excellent sound, and smooth editing.
Tips for Hiring the Best Video Production Company in Hertfordshire
Now that we have covered some general factors to consider, let's dive into some specific tips for hiring the best video production company in Hertfordshire:
1. Define Your Goals and Budget
Before approaching any video production company, clearly define your goals and objectives for the video project. Determine the message you want to convey, the target audience, and the desired outcome. Additionally, establish a budget range that you are comfortable with. This will help you narrow down your options and find a company that aligns with your goals and budget.
2. Conduct Thorough Research
Take the time to research different video production companies in Hertfordshire. Visit their websites, browse through their portfolios, and watch samples of their previous work. Look for companies that have experience in your industry or have produced videos with a similar style to what you envision for your project.
3. Request Detailed Proposals
Reach out to the shortlisted companies and request detailed proposals. A comprehensive proposal should include information about their approach, timeline, cost breakdown, and any additional services they provide. This will give you a better understanding of what to expect from each company and allow you to make a more informed decision.
4. Ask for References
Don't hesitate to ask for references from the video production company. Contact their previous clients and inquire about their experience working with the company. Did the company meet their expectations? Was the project delivered on time? Were they satisfied with the final result? This feedback will provide valuable insights into the company's reliability and professionalism.
5. Review Contracts and Agreements
Once you have chosen a video production company, carefully review the contracts and agreements before signing anything. Ensure that all the important details are included, such as project scope, deliverables, timelines, payment terms, and ownership rights. Seek legal advice if needed to protect your interests.
6. Communication and Collaboration
Effective communication and collaboration are crucial for a successful video production project. Choose a company that values your input and actively involves you throughout the process. They should be responsive to your queries and open to incorporating your feedback.
FAQs about Hiring a Video Production Company
Q: How much does it cost to hire a video production company in Hertfordshire?
A: The cost of hiring a video production company varies depending on factors such as the complexity of the project, duration, equipment required, and additional services. It's best to request quotes from different companies to get an accurate idea of the costs involved.
Q: Can I use stock footage in my video?
A: Yes, video production companies often have access to a wide range of stock footage that can enhance your video. Discuss your requirements with the company and they can guide you on the usage and costs associated with stock footage.
Q: How long does it take to produce a video?
A: The duration of video production depends on the complexity of the project and the company's workload. It's important to discuss timelines with the company during the initial stages to ensure that both parties have a clear understanding of the expected delivery date.
Q: Can I provide my own script for the video?
A: Absolutely! If you have a script or a specific concept in mind, share it with the video production company. They can provide guidance and suggestions to refine your script and bring it to life on screen.
Q: Do I need to be present during the video shoot?
A: It's not always necessary for clients to be present during the video shoot. However, if you have specific requirements or prefer to be actively involved, you can discuss this with the video production company. They can accommodate your preferences accordingly.
Q: What if I'm not satisfied with the final video?
A: It's important to discuss revisions and satisfaction guarantees with the video production company before signing the contract. Reputable companies often provide a certain number of revisions to ensure that the final product meets your expectations.
Conclusion
When hiring a video production company in Hertfordshire, conducting thorough research, defining your goals, and considering factors such as experience, quality of work, and client testimonials are essential. By following the tips outlined in this article, you can increase your chances of finding the best video production company that aligns with your vision and delivers a high-quality video that captivates your audience. Remember, communication and collaboration are key throughout the process to ensure a successful outcome.
============================================
Let's Take Your Video Marketing to the Next Level
Ready to turn your video marketing dreams into reality but not sure where to start? We're here to help! Whether you're brimming with ideas or need a little nudge in the right direction, our team of seasoned professionals is always on hand to guide you through the maze of video marketing.
Remember, every great idea starts with a conversation. So, let's get the ball rolling! Click here to get in touch with us. Let's join forces and create a video marketing plan that not only fits your budget but also takes your business to new heights. Because at the end of the day, your success is our success. So, let's make it happen, together!